BrassZilla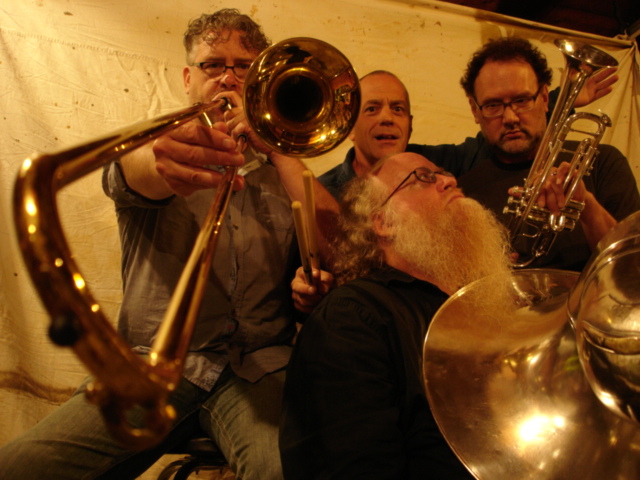 Everyone needs a little hip-shakin' beer jazz from time to time - music where no one is yelling at you and there are no guitars blazing - something that's a little chilly and a little hot and makes the head start to move with a certain kind of groove. Then the body joins in. BrassZilla wants that to happen to you.
BrassZilla released a new set of originals in 2019, All Day Music All Night, that were recorded in one weekend in December 2018 with Rich Mattson at Sparta Sound. The approaching deep winter vibe and imminent presence of the Canadian Shield provide a new spaciousness in the band's sound on tracks like:
BrassZilla's original music defies typical ideas of genre and style, running the gamut from beer jazz to chamber jazz. BrassZilla also draws on the standards, including influences from blues, swing, NOLA and cool jazz. Latin, ska and reggae influences also pop up from time to time.
BrassZilla's first full-length recording, Bronzy, was released in 2017 and can be purchased online in either CD or download only format.
Booking contact:
brasszilla@brasszilla.net
For upcoming events, see our schedule on Facebook.
www.facebook.com/BrassZilla