BrassZilla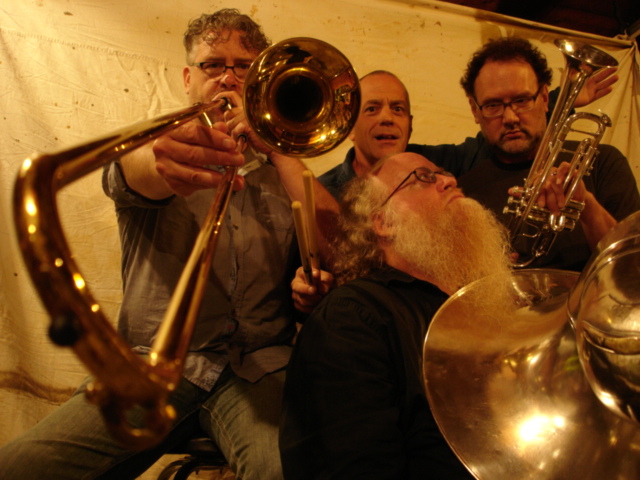 Heavy rolling brass and thunderous drumming lend this jazz quartet's tunefully odd set of original songs a danceable groove.
Brass and drums! What more is needed in a band? Whether it is toe-tapping or body-shaking, music should move you. That inspiration for unfettered enjoyment of music is presented by this quartet of trumpet, trombone, sousaphone (tuba), and drums.
Warning, clear the area! Strong elements of groove may cause dancing!
BrassZilla creates original music but also has arrangements from the last 100 years of jazz, blues, rock, Dixieland, swing, Latin, New Orleans brass band, afro-jazz, funk, and free-form jazz.
BrassZilla was interviewed by City Pages in 2013.
BrassZilla: Toddlers and drunkards don't dance to look cool
Booking contact:
brasszilla@brasszilla.net
For upcoming events, see our schedule on Facebook.
www.facebook.com/BrassZilla
BrassZilla will soon be having a CD release party, but you can purchase it online now in either CD or download only format.