BrassZilla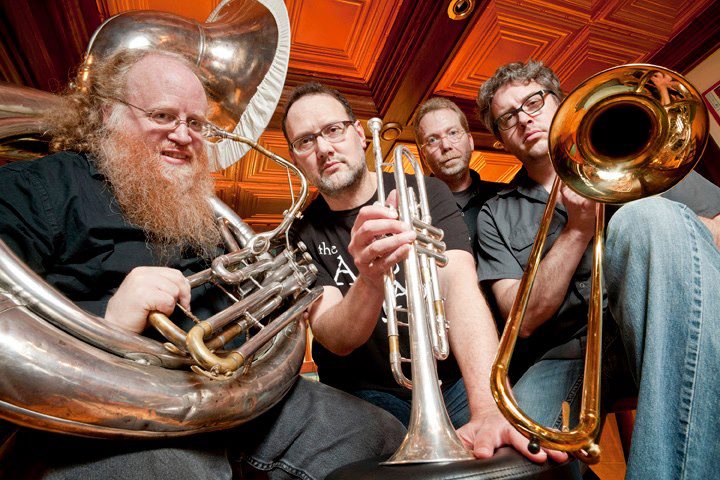 Brass and drums! BrassZilla performs great music for trumpet, trombone, tuba, and drums with original compositions and arrangements of songs from the last 100 years. Song styles include jazz, blues, rock, Dixieland, swing, Latin, New Orleans brass band, afro-jazz, funk, classical fanfares, and free-form jazz.
Strong elements of groove may cause dancing in the audience. Music should move you! You need not be a professional dancer to dance. However, BrassZilla sometimes collaborates with professional choreographers and dancers.
BrassZilla was interviewed by City Pages in 2013.
BrassZilla: Toddlers and drunkards don't dance to look cool
BrassZilla has performed at many festivals, private events, wedding receptions, restaurants, and bars. This is a band which can play indoors or outdoors--with or without amplification.
Booking contact:
brasszilla@brasszilla.net
For upcoming events, see our schedule on Facebook.
www.facebook.com/BrassZilla